Migo is a Nigerian-based company that uses AI to quickly generate a credit score from a phone number, in order to offer micro-loans. It offers these loans in Nigeria, but at that time was exploring opportunities in Brazil, specifically in the wholesale retail fashion industry there. 
In early March, 2020, Migo sent me to São Paulo to organize and conduct research that would provide the groundwork for what would become a similar lending product there. You could call this both generative research, and a contextual inquiry. It is the kind of research where market and user research overlap.
This is what I learned, and how I learned it…
The assignment was to focus on understanding the Brás district, a sprawling area that is focused on wholesale women's fashions. The goal was to understand the understand the Brás marketplace, understand the various roles, and identify opportunities. While there, I worked with other members of the Migo Product team, contacts at the Galeria Page Brás mall, and our Migo contact in Brazil.
Brazil has a population of about 210 million people, and with a population of about 12 million, São Paolo is both the largest city in South America, and its most significant center of commerce. 
Brás is a region within São Paolo that is centered on wholesale commerce, mostly around women's fashion. Commerce focuses on 10 massive wholesale shopping malls, around which snake a series of streets crammed with a dizzying array of smaller shops that support this industry; tailor shops, jewelry shops, mannequin shops etc. While you will find some men's fashion, some electronics and luggage stores, 90% of the shops are women's fashion related. Estimates are that there are around 5,000 retailers in the area. 
The Malls
It must be said that Brás feels like absolute pandemonium for part of the day, then it all suddenly empties out. It is said to be a bit dangerous, with highly organized thieves who are very experienced at fleecing even the most guarded. 
At the center of this craziness are 11 absolutely massive malls (think, the biggest mall you've ever seen, then try to imagine 11 of them). These are controlled by a group of families, called Mega Polo Moda. These malls provide bus parking for organized bus services from all over brazil, which bring buyers from as far as 24 hours away every week.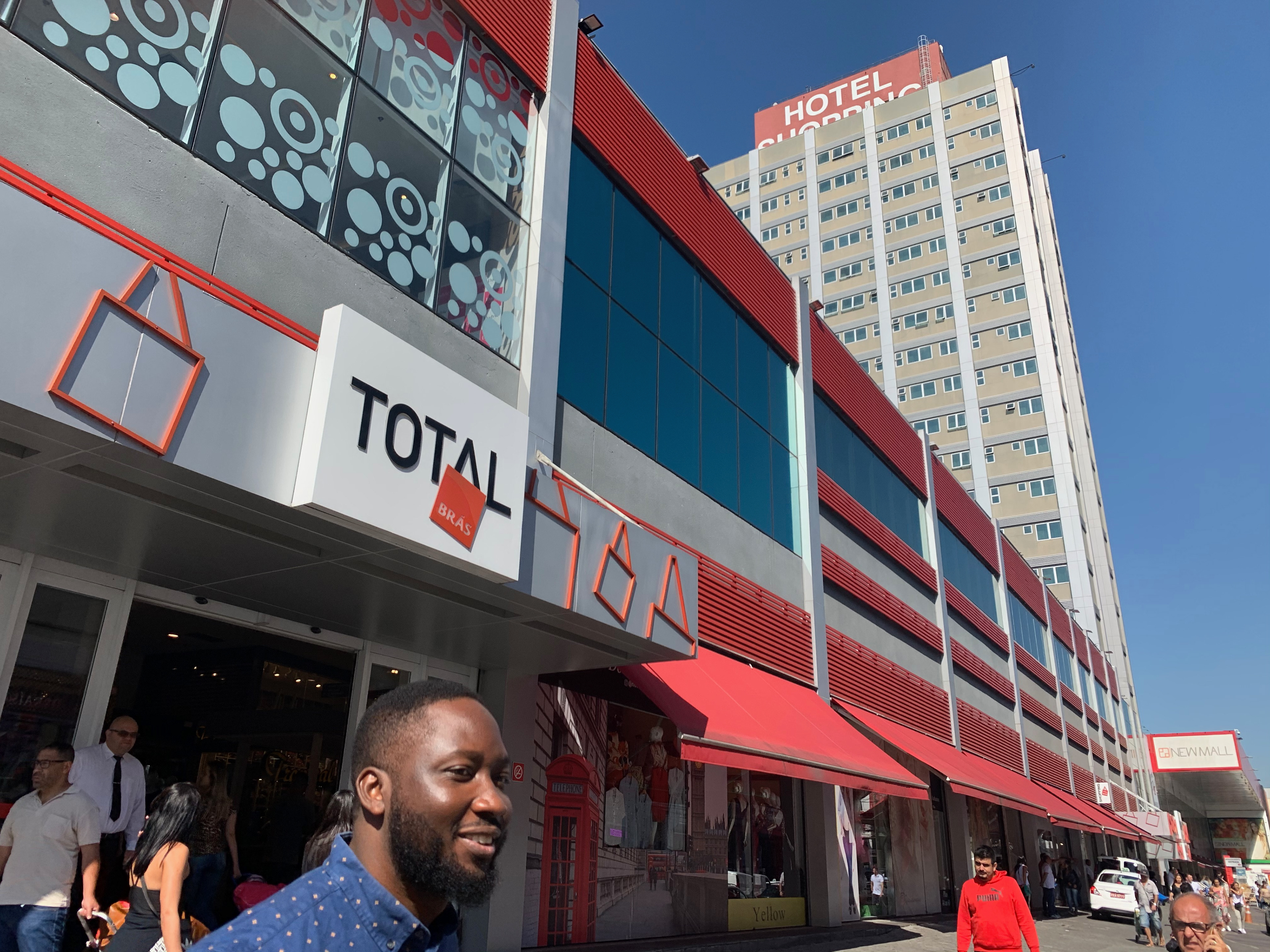 We first had a series of meetings with our main contact at contacts at the Galeria Page Brás mall, with whom we spend a couple days walking around and getting an overview of this small universe, and what a strange and specific universe it would turn out to be, with a cast of defined roles all interacting in very specific patterns that haven't changed in many years. Hopefully, we could step into the process and offer a product that would prove valuable. 
Some patterns started to emerge in the form of a dance between some very specific roles. We decided to find at least a few examples of each role type, and set up interviews with them all. 
We created a basic outline interview script, with the idea of allowing as much off-script communication
We would then collect all this data, and organize it into a format that would allow us to identify patterns of need, pain points, and be able to share it with the other members of the Migo team in order to discuss business opportunities. 
We very quickly identified a number of interlocking roles we focused on for our research. We spent about a week interviewing many of these subjects.
Compradores
, or Buyers come from all over Brazil on busses organized for that purpose. These busses are filled with retailers from businesses of all sizes. They come with cash, and go back with goods to stock their racks
Guias
or Guides drive the busses that bring all the buyers in. They have relationships with representatives, and work very closely with porters and other agents.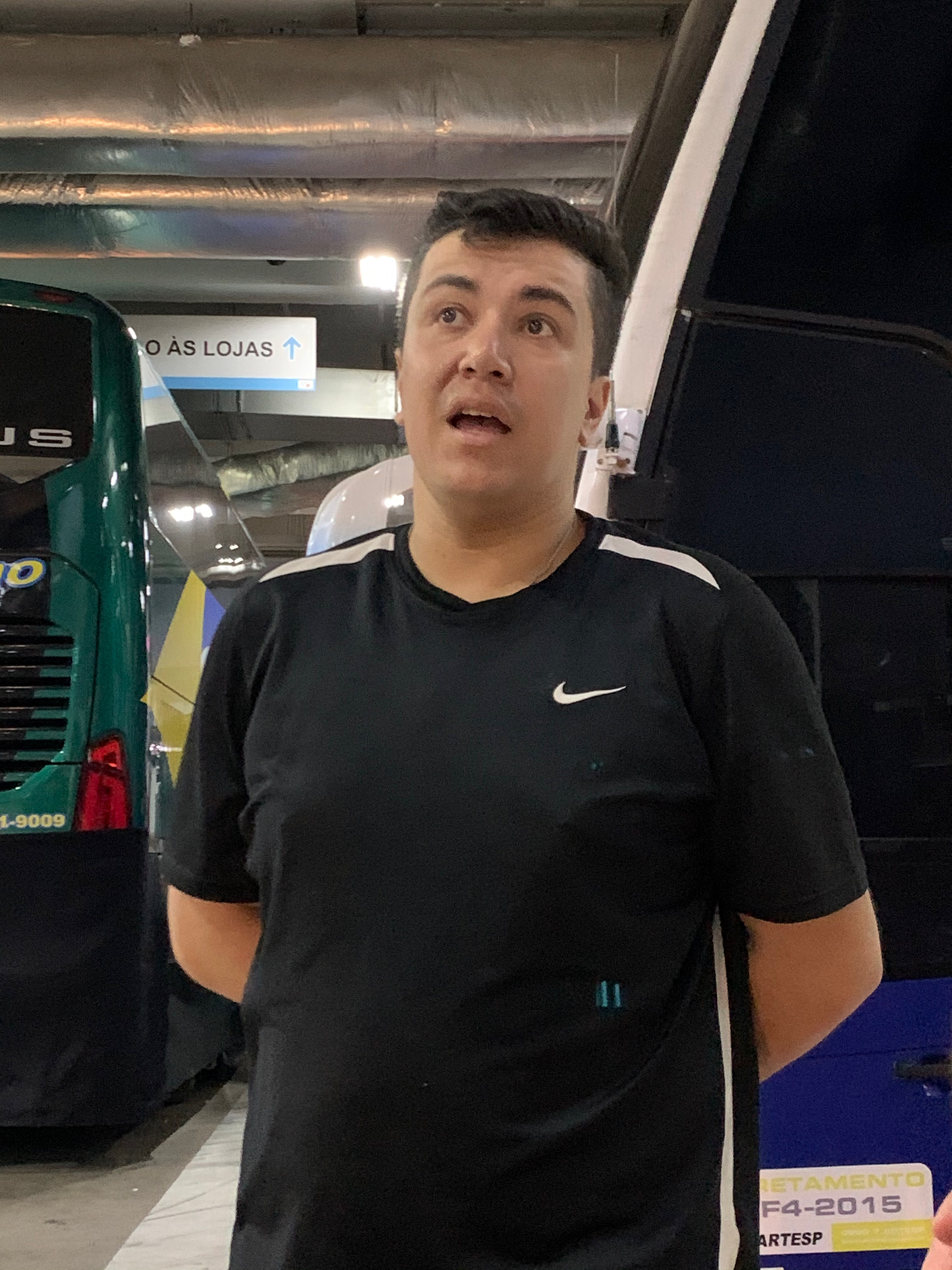 Representantes
or representatives are middle-men that work with larger buyers, arrange ongoing purchases remotely, and are even involved in arranging credit. 
Lojistas
or sellers, are the backbone of the whole machine, they manage the shops that sell to the buyers. They design, manufacture and sell their wares, and work hard to establish relationships of trust with their buyers.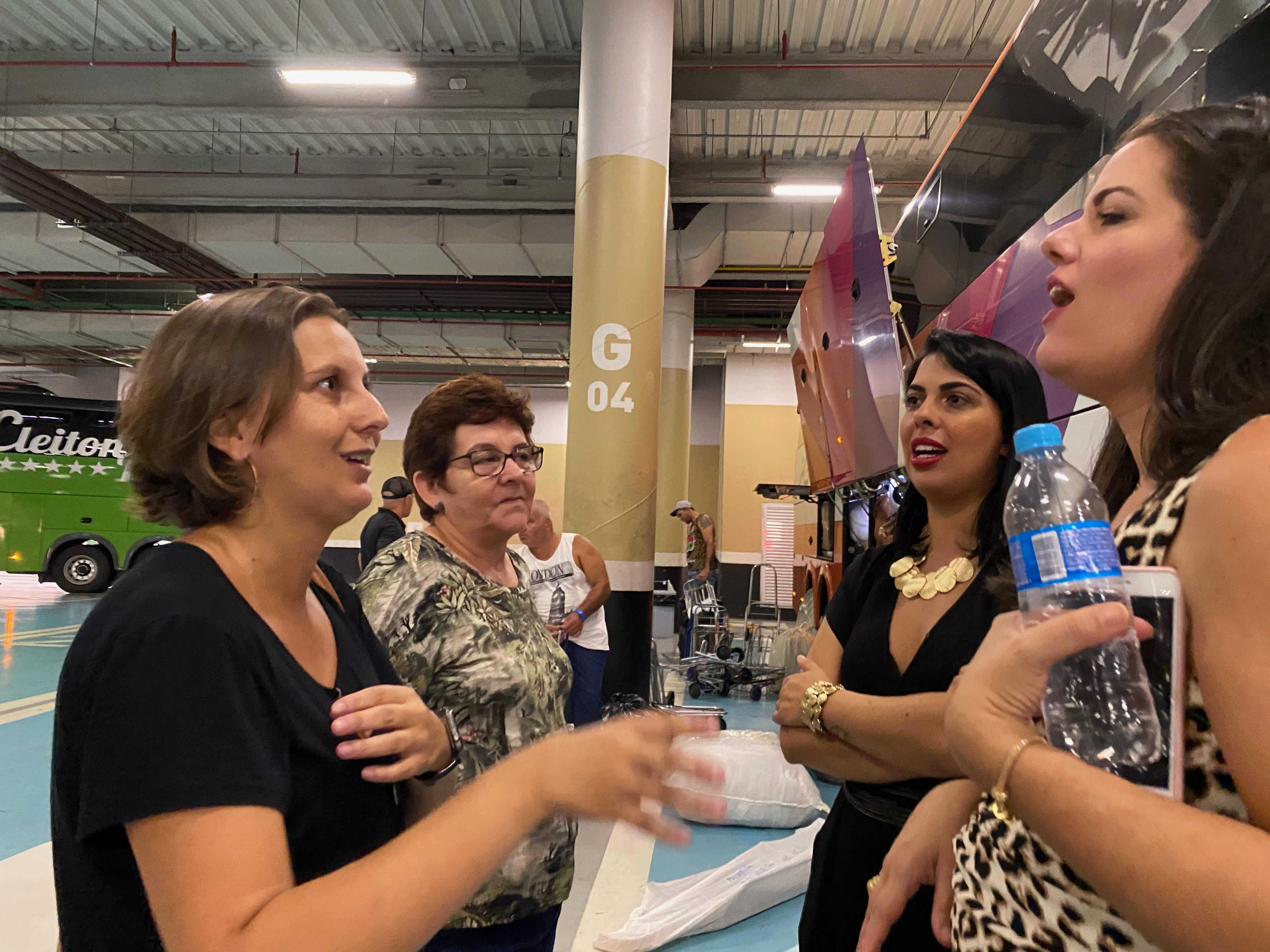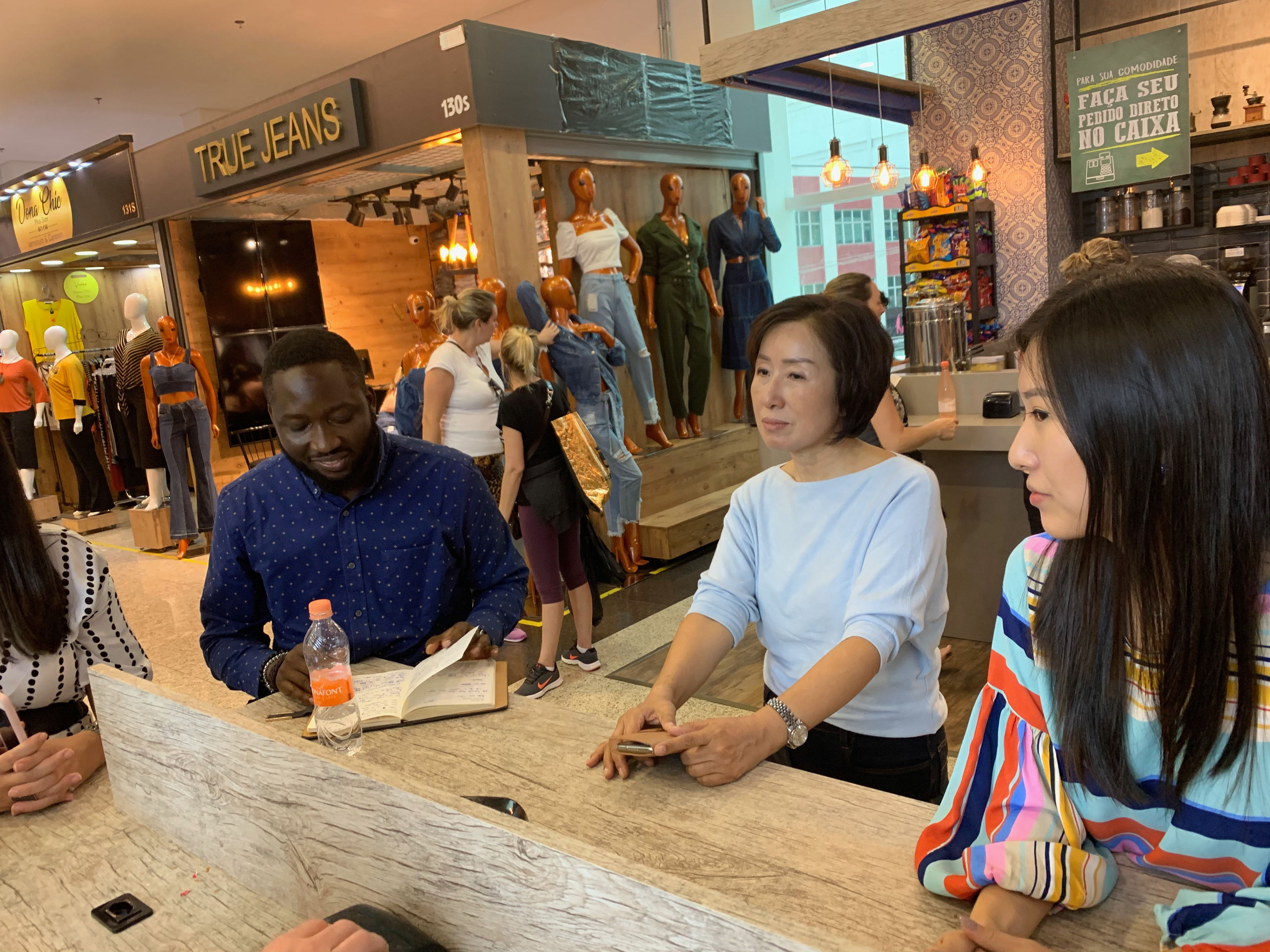 I conducted each interview through a translator. Each interview was recorded. Recordings were automatically dictated, translated with google translate, and then manually translated when needed. 
It's interesting. Usually this kind of data is organized in a meeting room with post-it notes. But as we didn't have regular access to one office, I had to figure out a way to organized this information digitally. And so I invented a method for organization that seems very similar to a lot of remote methods I see used with remote research work today. 
Many people use Mural now, but I used Figma (which I still prefer). I created a basic card component that could be identified according to the subject, so that that an idea or concept could be moved around exactly as it would were it on a post-it note. 
Just as we were finishing our research, COVID began to be a frantic buzzword. Although on the streets it seemed as though nothing had changed, I quickly gathered up my things and headed for the airport. As it turned out, I got on the last plane out of Brazil before the US stopped allowing flights to land. Yikes!