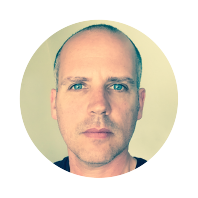 My core skill is that of a UX Designer. I also have a ton of experience building visual identities and brands, owning all visual for small companies from start to finish. I not only develop interactive experiences, but situate those solutions within a larger design ecosystem. I help evolve these ecosystems and identities as the product evolves. I have a lot of experience with product strategy, project management, as well as leading small design teams of 3-4 people. 
For the last few years I've been a Director of UX & Design at Sun Basket, a meal kit company based in San Francisco. It has been an amazing experience for me, and I've learned an immense amount from a wonderful diverse group of talents. 
I provided direction on all Design at Sun Basket, with my main focus being the iOS and Android mobile apps. I was responsible for all UX and Design, as well as managing the developers on all mobile projects. I'm super proud that with such a small team, we were able to achieve what is by far and away the best UX of all the meal kit companies.
When looking for new full time or contract work, I seek out business spaces with which I'm not already familiar, and this curiosity has led me through a very wide range of experiences in my career, which serves me well in my day to day work. 
– Rolf