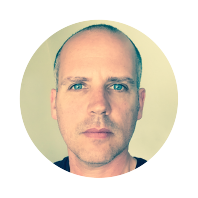 For the last few years I've been a Director of UX & Design at Sun Basket, a meal kit company based in San Francisco. It has been an amazing experience for me, and I've learned an immense amount from a wonderful diverse group of talents. My main responsibility has been producing the Mobile app, both iOS and Android. I was responsible for all UX, Design, as well as managing the developers on all projects. I'm super proud that with such a small team, we were able to achieve what is by far and away the best UX of all the meal kit companies.
While the mobile apps were my primary focus, I provided direction on virtually everything visual including:  evolving the brand, fonts and colors, labels and packaging, designing and art directing a weekly recipe book, and developing recipe cards as a replacement, tons of marketing design, as well as overseeing contractors on countless marketing projects.
I have had the benefit of an extremely broad range of projects in my career, this portfolio just reveals the tip of the iceberg. My main skill is in finding great interactive solutions for applications. But each time I move on to a new project, I like to try and find a different audience and something that will require me to learn. So not only have I designed interactive experiences for a wide range of products, I've also love working with brands and visual identity. I'm always asking questions of whether the designs support the brand, or whether the product is pushing the brand into new territory. My curiosity has also let me through marketing design, advertising, print, books, film titles, interactive kiosks, signage, public installations, graphics for clothing, vehicle wraps, posters, store fronts, projections, infographics... I could keep going…  This wider experience serves me well every time I start a new project.
I lean heavily on communication and collaboration, and so I'm particularly comfortable in a startup environment. I have led design teams, and have also had to shoulder large projects myself. I have lots of experience sourcing contract talent as well as hiring. Some of the larger companies I've had the pleasure of helping include Verizon, HP, Motorola, Beats Music, The Smithsonian, and KPMG Consulting.
I'm also a musician. I play jazz drums regularly with the
Pleasure Palace
, and lead my own old time jazz band, the
Tin Cup Serenade
in which I sing and play guitar. 
– Rolf